ShutterSoundSwitch – Extension of the ShutterSound and ScreenShot, Photos app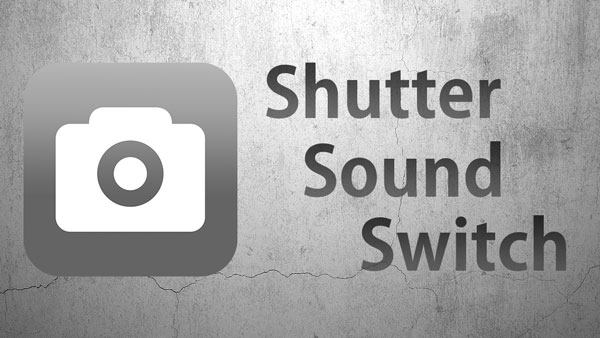 ON / OFF the Shutter Sound of the camera and screenshots. Display the share menu at the time of the screenshot shooting. It can be deleted directly when you delete a file from Photos app.
It will be introduced because i created a jailbreak Tweak called "ShutterSoundSwitch".
Japanese
Function of ShutterSoundSwitch
Enabled devices
: iOS 8 – 9's iPhone,iPad,iPod touch
When installed, the item of "ShutterSoundSwitch" is added to the setting app.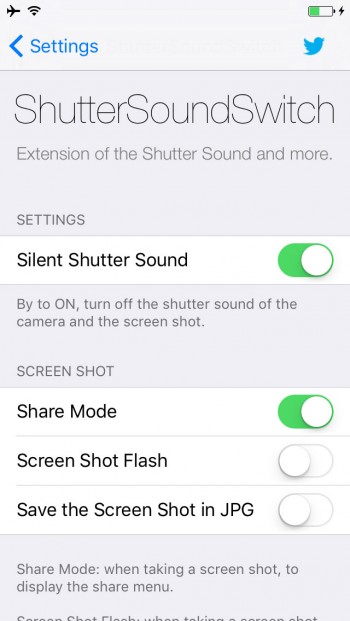 [Settings]Silent Shutter Sound
: By to ON, turn off the shutter sound of the camera and the screen shot.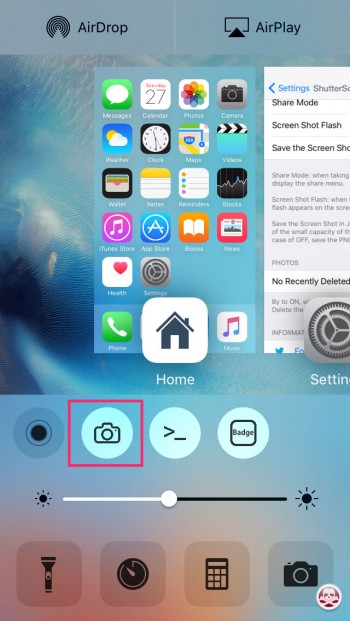 Also can On / Off by Flipswitch.
[Screen Shot]Share Mode
: When taking a screen shot, to display the share menu.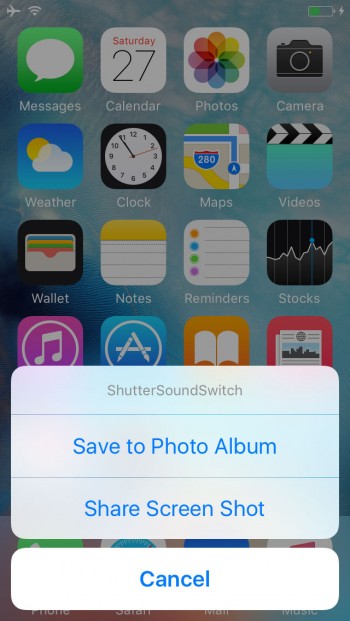 Screen Shot Flash
: When taking a screen shot, flash appears on the screen.
Save the Screen Shot in JPG
: Saves in JPG file of the small capacity of the screen shot. In the case of OFF, save the PNG file.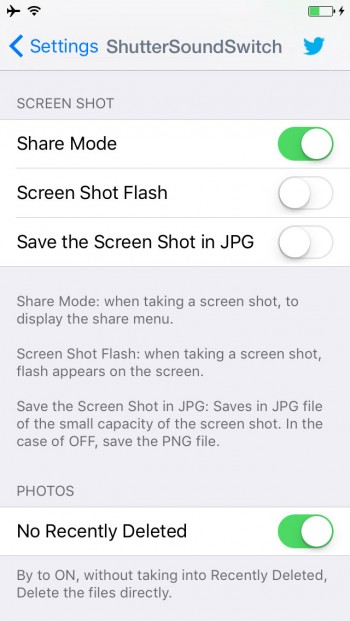 [Photos]No Recently Deleted
: By to ON, without taking into Recently Deleted, Delete the files directly.
How to Install "ShutterSoundSwitch"
It's possible to install at registering "ichitaso Repository" as beta for now.
Price: Free
Repo:
https://cydia.ichitaso.com
It's requested and stability of movement and addition of the functions are considered.
After that it's submit to BigBoss Repo.
Best regards, ichitaso
---